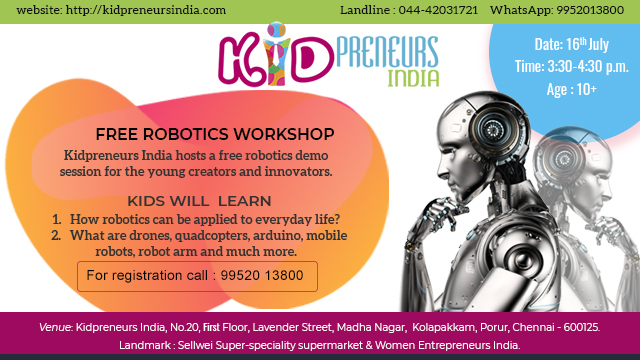 The purpose of the workshop is to introduce children to robotics &automation which is the current trend in tech education, in the simplest fashion.
CURRICULUM COVERED THROUGH WORKSHOP
Conceptual theories related to voltage ,current & ohm's law
LEDs, Switches, sensor, buzzers and more
Practical understanding of basis electronic & circuit building
Operational links and mechanism through motors
Related the motion parameters to the working of the robot
• Learn the internal construction of motors
Acquire basic knowledge in programming
Wokshop Fees: Rs.1500/- per head. WhatsApp : 9952013800 Stand a chance to win Rs.5000- worth Sellwei gift Vouchers.